Due to regulations, it's not always easy to buy Bitcoin in the US. Unfortunately, it can be especially hard in Hawaii, where the laws for buying and selling cryptocurrency have traditionally been quite strict.
That being said it's still possible to buy Bitcoin in Hawaii and in this article we'll show you how!
---
Is Bitcoin Illegal in Hawaii?
Bitcoin isn't illegal in Hawaii. However, local regulations make it hard for Bitcoin businesses to operate there, making it hard for Hawaiians to do things like buy and sell Bitcoin.
---
How Do I Buy Bitcoin in Hawaii? (Where to Buy Bitcoin in Hawaii)
For people who want to know how to buy cryptocurrency in Hawaii, one of the best options is the beautifully designed and user-friendly Exodus.

Exodus customers in Hawaii can easily buy crypto using US dollars and other fiat currencies. A number of popular crypto assets, such as BTC, LTC, BNB, and SOL are supported for instant purchase with your bank account or credit / debit card. This is made available through Exodus' easy to use fiat on ramp, which is developed in partnership with MoonPay.

Once you have some of the supported cryptocurrencies you then have the option of exchanging them into over 200 other supported cryptos, buying NFTs, or using the Exodus Web3 browser extension to interact safely with the DeFi (decentralized finance) apps.

The good thing about Exodus is that it is a non custodial or self custodial wallet, meaning that the nobody, not even the developers of Exodus, have access to your private keys, your funds, or your account.

The private keys are encrypted and stored locally on your own hard drive, so long as you keep your 12-word secret recovery phrase safe!
---
Does Coinbase Work in Hawaii?
Coinbase is a popular place for US citizens to buy Bitcoin. Unfortunately, it doesn't work in Hawaii - at least for now! See Coinbase's post for more information.
---
Buy Bitcoin in Hawaii Uphold
The good news is that Hawaiian crypto enthusiasts can use Uphold to buy Bitcoin. Nowhere in Uphold's terms of service does it say that Hawaiian users cannot register on the platform.
While fees can change at any time, currently Uphold charges a 3.99% fee to buy Bitcoin using either a debit or credit card, making it an expensive option. Uphold is also a centralized exchange, meaning that Bitcoin holders who keep their BTC on Uphold do not have access to their private keys in the event of liquidity problems.
---
Can You Buy Bitcoin from Robinhood in Hawaii?
Unfortunately, Hawaiians cannot use Robinhood to purchase Bitcoin. While Robinhood crypto is available in most states, Hawaii is one of the few exceptions.
That being said, Robinhood is continually adding support for new states and at some point they will probably begin allowing Hawaiians to use their platform.
Get more insider crypto knowledge
from the world's leading crypto wallet.
---
How to Keep Your Bitcoin Safe (Bitcoin Wallet)
One of the best features of crypto is that you can hold your own Bitcoin (as opposed to e.g. entrusting it to a bank). As long as you keep your private keys and secret recovery phrase safe, nobody can take your coins. Not a hacker, a random person you've met on the internet, or even the government.
However, that puts the responsibility on you to secure your own Bitcoin. One of the best ways to keep your coins safe is with the Exodus Bitcoin wallet. Available for both desktop and mobile, Exodus is a popular choice among Bitcoin users thanks to some key features: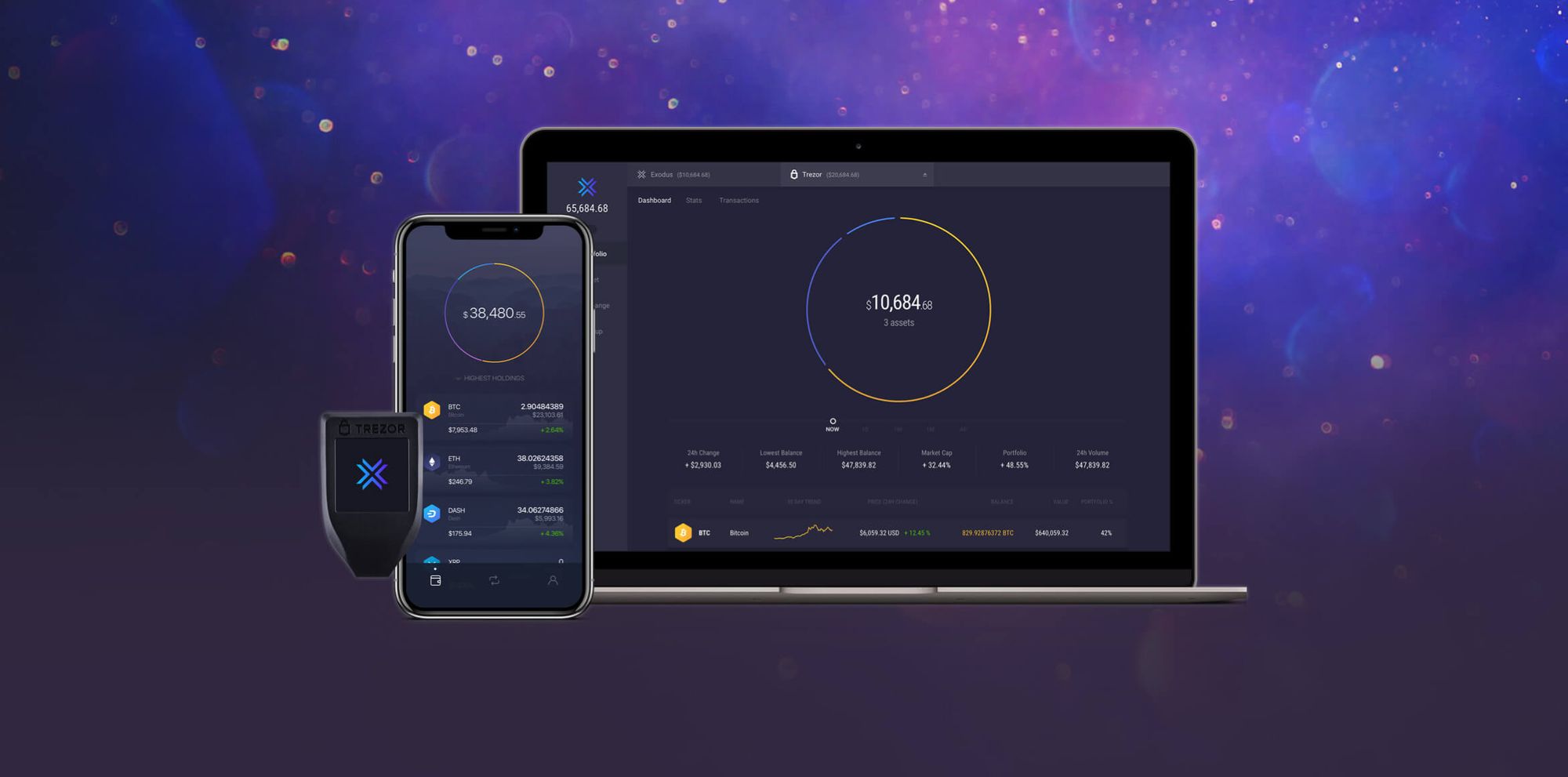 ---
New Regulations in Hawaii
Traditionally, Hawaii has been one of the least crypto friendly states in the US (right after New York). Indeed, it's never been easy to buy Bitcoin in Hawaii. However, that seems to be changing.
Hawaiian regulators have announced their intention to create a digital "sandbox" which will allow crypto firms to operate in the state without having to adhere to a strict set of regulations. These regulations are the main reason that so many crypto firms stopped servicing Hawaiian investors.  
Hopefully, this easing of regulations will give Hawaiians a greater range of options for both investing and trading in the future!
This content is for informational purposes only and is not investment advice. You should consult a qualified licensed advisor before engaging in any transaction.