Maybe you're familiar with the popular meme coin Shiba Inu but you're still wondering how to go about buying it?

First of all, you should take care and do your own research before buying speculative meme coins! But in the event that you still want to know how to buy Shiba Inu coin, this guide will explain the safest & easiest way.

---
What is Shiba Inu and the SHIB token?

There are a number of elements we are about to cover, including Shiba Inu coin price, where to buy Shiba Inu, and more specifically, where is the best place to buy Shiba Inu coin. But lets start off with some basics.
Shiba Inu is an Ethereum-based cryptocurrency associated with the Japanese breed of dog of the same name. SHIB coin is the project's native currency. The Shiba Inu dog acts as the cryptocurrency's mascot, and was inspired by Dogecoin, which is considered to be the original "meme coin."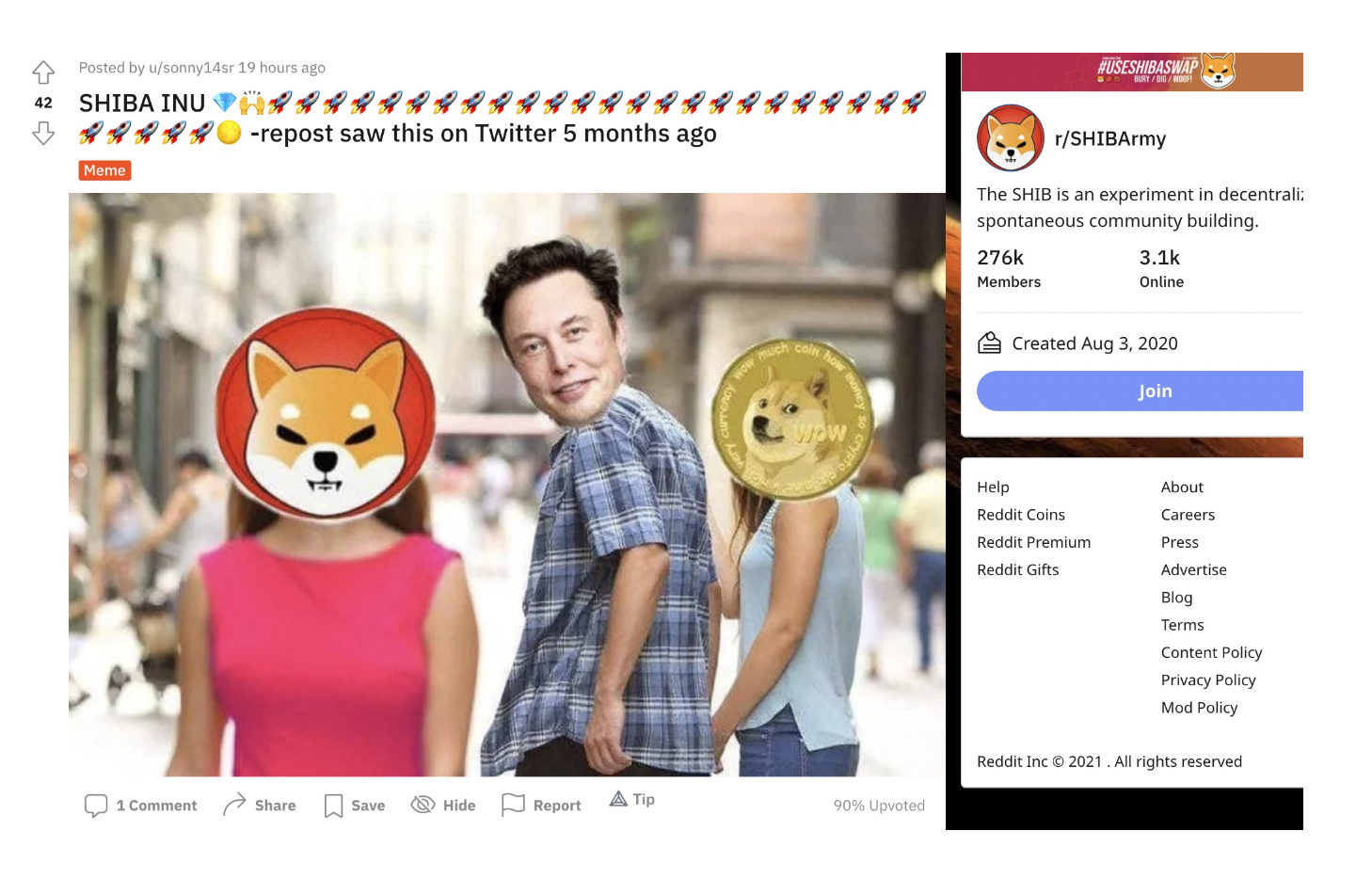 Starting out with a supply of 1 quadrillion coins, the Shiba Inu project took a unique approach to marketing by sending 50% of the token supply to Ethereum founder, Vitalik Buterin. In what was very much a case of unintended consequences, Buterin decided to burn or destroy 90% of the tokens sent to him, giving the remainder (valued at $1 billion at the time) to charity.

---
How to buy Shiba Inu coin?
Perhaps not only have you familiarized yourself with these basics but you've researched the meme coin to a point where you're asking yourself how to buy Shiba Inu?
There are multiple ways to buy Shiba Inu crypto. These include paying with credit/debit card, via your bank account and using other tokens to buy Shiba Inu coins.

---
Where can I buy Shiba Inu coin via a token swap?
In terms of where to buy Shiba Inu crypto, you don't have to look any further than Exodus. Spoiler alert! - that's the case whether you're making that purchase with a credit/debit card, through a token swap or via your bank account. The company has placed a lot of emphasis on user experience, making it difficult to top the buying process on the platform.
If you are an existing Exodus wallet user, most likely you already hold various tokens, taking comfort in the fact that Exodus is a self-custodial crypto application. That puts you in complete control of your funds.
There are as many as 230 different crypto assets available to buy via the Exodus App. while others still are available to add as custom tokens. In the app, you can swap out any crypto asset you currently hold to the SHIB token, in just one click!

Additionally, you have the option of using the built-in exchange app, or to link your Exodus wallet with the FTX exchange for even greater swap liquidity.

---
Shiba Inu, where to buy using USD or GBP?
Using Exodus, you can also buy crypto with USD, EUR and GBP from your bank account.

Via the Ramp integration, customers in most European countries can buy up to 2500 Euro of cryptocurrency using easy bank transfers and SEPA (manual) bank transfers.

With the MoonPay integrations, customers in Europe, the UK and Brazil can purchase XRP using their bank account.

Just click on the Buy Crypto icon in either your Exodus mobile or Exodus desktop application.

---
Shiba Inu, where to buy using a credit or debit card?
Exodus also provides the best user experience when it comes to a Shiba Inu coin buy via card. It makes for the fastest and most seamless means of purchasing Shiba Inu using fiat money. This option is available to residents of 47 US states and in excess of 160 countries.
To make your Shiba Inu buy, you'll need to open the Exodus mobile or desktop app, and then click on the 'Buy Crypto' icon. At that point, you are presented with the use of Exodus partners Ramp Network or MoonPay. The app determines which of these options best suits you, depending upon the specific card you are using and your location.
US-based users have the option of taking a different approach. Both Apple Pay and Google Pay are available to them via Exodus. Once you click on the 'Buy Crypto' icon within either the desktop or mobile application, you can select this option.


---
Where to buy Shiba Inu using a bank account?
Exodus also nails it when it comes to providing the means to buy Shiba Inu via a bank transfer. Whether your bank account funds are denominated in USD, EUR and GBP, Exodus enables you to make your Shiba Inu purchase.
Exodus' collaboration with Ramp Network makes this possible for European customers. It allows them to buy up to 2500 Euro of cryptocurrency using a Single European Payments Area (SEPA) bank transfer.
An additional integration with MoonPay enables European, British and Brazilian customers to purchase through their bank accounts. Once again, this option appears once you click on the 'Buy Crypto' icon within the Exodus applications.
---
Shiba Inu coin price

At this point, we've established how to buy Shiba Inu coin and where to buy Shiba Inu. But are you still asking yourself should I buy Shiba Inu coin? The devil is in the detail and only you can answer that question. Doing your own research is important.

With that in mind, let's provide you with one other resource that may help you on your way.
Exodus' Shiba Inu price page provides real time token pricing, together with data on the Shiba Inu price and trading volume over various timeframes.

There are no Shiba Inu price predictions on there, because past performance may not guarantee a similar outcome in the future! That said, studying token price data can form part of your process in figuring out if today is the day that Shiba Inu features in your Exodus multi-asset wallet!

Thank you for reading our guide on how to buy Shiba Inu coin. Check out our Exodus News & Insights page for more informative crypto content.
This content is for informational purposes only and is not investment advice. You should consult a qualified licensed advisor before engaging in any transaction.