---
What are NEO and GAS?
If you've heard of NEO staking but don't know what NEO (and its sister cryptocurrency GAS) necessarily are, here's a quick overview of NEO and GAS. (If you already know what they are, feel free to skip to the next section!)
NEO is the cryptocurrency that powers NEO, which is a smart contract platform similar to Ethereum. Like Ethereum, NEO wants to enable a blockchain economy that can support various use cases like decentralized finance, decentralized crowdfunding, and secure digital identity management. The appeal of NEO, though, is that it has roots in China, the world's most populous country.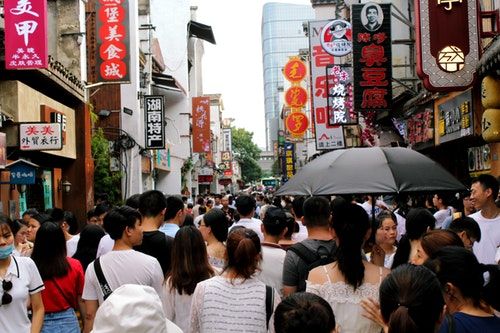 Not only that, but the company behind NEO, Onchain, has done a lot of high-profile blockchain work in China. One example is their work with Microsoft China on improving the legality of digital signatures using the transparency and immutability of blockchain technology.
Another is their work with Alibaba's cloud computing division on blockchain-based email solutions. In addition to NEO, they've created another popular blockchain network known as Ontology (ONT).
For all their work in the Chinese blockchain space, KPMG, one of the Big Four accounting firms, named Onchain one of its top 50 Chinese Fintech (financial technology) companies.
As for NEO coin itself, it grants NEO holders network governance rights, such as voting on potential changes to the network. This is interesting considering you could have a voice in the direction of a potentially big part of the digital economy!
However, another interesting benefit to holding NEO is the ability to earn GAS. GAS is the "fuel" for the NEO economy and you pay GAS fees when using the NEO network.
Yet, unlike real-life gas, which usually is pretty difficult to "earn" for the everyday person, NEO GAS is something you can earn with minimal setup. Read on to learn how!

---
NEO Staking Calculator
First things first, want to know how much can you make staking NEO? NEO to GAS is a calculator that will give you a rough estimate of how much GAS you can expect to earn from staking NEO.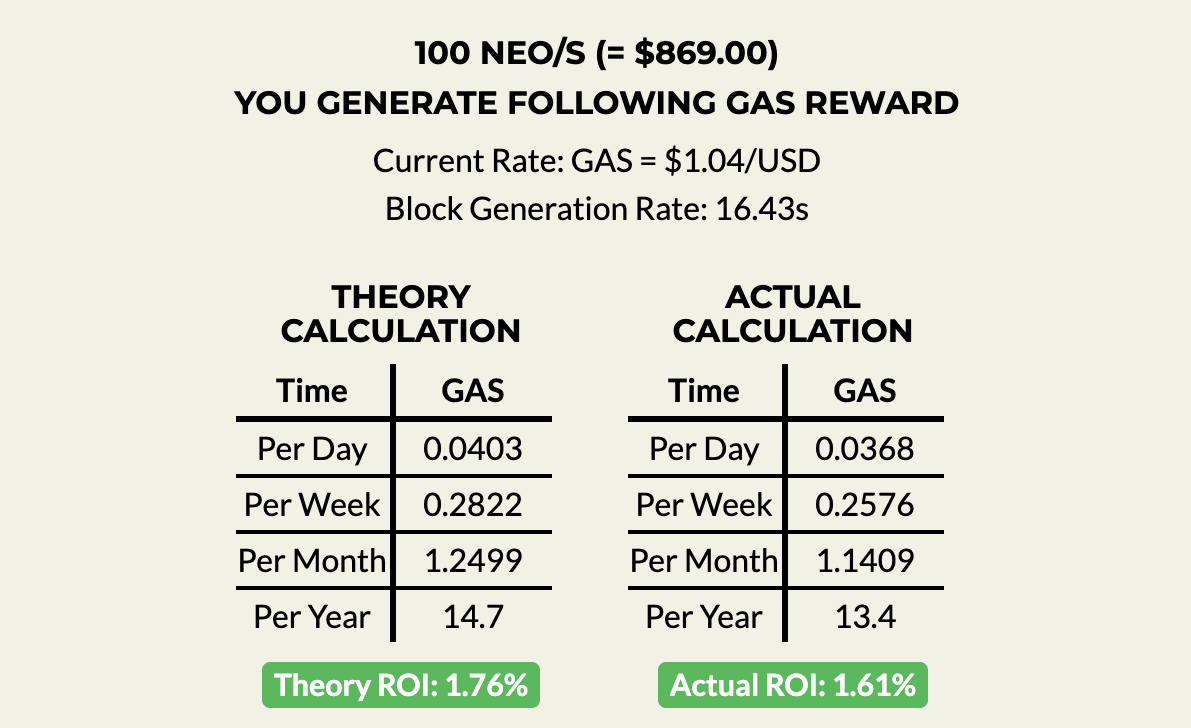 According to NEO to GAS, you can expect to earn 1.61% yearly GAS "interest" from holding and staking 100 NEO. For comparison, the average savings account in the US pays yearly interest of 0.09% - that's nearly an 18x difference!
---
NEO Staking Guide
Now for the fun part - staking NEO and earning some GAS!
If you prefer to watch a video, see our YouTube video below. Otherwise, read on to stake NEO in 4 simple steps!
First things first, you'll need a NEO wallet with staking capabilities. If you prefer a wallet that only supports NEO, GAS, and NEO-based tokens, Neon Wallet (Windows, Mac OS, Linux) is a good option from City of Zion, a group of developers that work on NEO-based projects.
If you want a wallet that:
Supports 100+ crypto assets
Focuses on premium design and ease of use
Lets you exchange cryptos (even your GAS earnings) for other cryptos right from your wallet - without creating an account
Gives you the ability to sync your wallet between desktop and mobile
And has 24/7, fast human support if you ever need help
The Exodus NEO wallet is for you.
When it comes to the Exodus NEO wallet, NEO staking is quite easy:
1. Download Exodus
2. Make sure you have GAS enabled in your settings
3. Send NEO to your Exodus wallet (mobile guide). Or, if you don't have any NEO and want to buy some, exchange other cryptos (mobile guide) like Bitcoin and many more for NEO right from your Exodus wallet! If you need some crypto, you can buy BTC using services like Cash App or Coinbase then exchange for NEO using Exodus after
4. Check your NEO wallet periodically to claim your GAS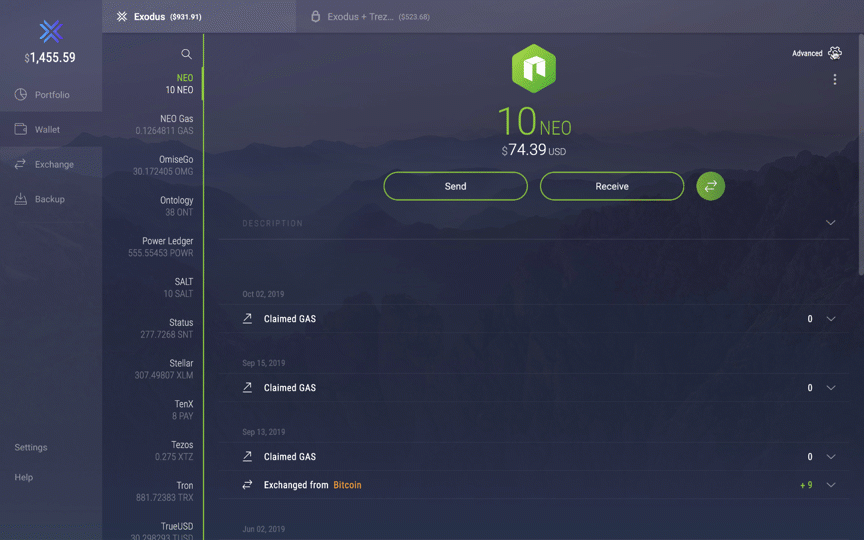 It really is that easy! If you need help check our NEO FAQ or reach out to Exodus support!
---
Does My Computer Need to Be on for NEO Staking
Unlike other networks, such as Bitcoin or Ethereum, where you need to keep your computer, server, or specialized mining device on to mine cryptocurrency, NEO doesn't require you to keep your computer on to stake NEO and receive GAS.
---
Does GPU Help NEO Staking
Another benefit of NEO staking is that you don't require powerful computing equipment like high-end graphics processing units (GPUs) to stake. This makes staking less reliant on investment in expensive hardware as well as technical know-how of setting up computing equipment.
---
NEO Staking Pool
In networks like Bitcoin and Ethereum, your chances of receiving crypto via mining are reliant on how much computing power you have.
Therefore, it makes sense to pool with others to increase collective computing power and increase the chances of winning mining rewards (and then splitting the rewards among pool members).
However, with NEO this is irrelevant, since receiving staking rewards isn't dependent on how much computing power you have. Thus, there's no reason to form staking pools.
---
Conclusion
One of the more lesser-mentioned benefits of cryptocurrency is that you can potentially make money with minimal setup by doing things like staking. While with many cryptos, the chance of your investment going to zero can be high, NEO might be an outlier that not only provides investors strong returns but security as well.
NEO's firm foothold in China, its growing ecosystem of decentralized applications and communities around the world, including its new office in Seattle, USA led by former Microsoft Managing Director John deVadoss, make NEO a potentially great way to earn passive crypto income.
Want to get started early with this exciting opportunity? Download the Exodus NEO wallet for an easy to use, yet feature-rich NEO staking experience.
This content is for informational purposes only and is not investment advice. You should consult a qualified licensed advisor before engaging in any transaction.