Exodus users have enjoyed Ontology staking in their wallet for a while now, but how is the Ontology project progressing, and what's the Ontology coin news for 2021?

Also, you've heard of DeFi, but what about DID?

Find out why Ontology is one of the leading lights in the emerging field of Decentralized Identity, thanks to its innovative ONT ID solution.

---
What is Ontology and Ontology coin (ONT)?

Before we get onto the Ontology coin news, a quick recap:

The Ontology network is a high-performance, open-source blockchain that was founded by Onchain, the same team that developed the NEO blockchain, and the first Chinese blockchain company to join Hyperledger, an open source blockchain consortium started by the Linux Foundation.
Mindful of the strict regulatory environment in China, Ontology differentiates itself from the pack by offering both a decentralized public blockchain, and permissioned blockchain solutions for enterprises that want to be in control of their own governance and data.

Ontology also allows its users to interact between multiple chains to provide a convenient user experience and a ready-built ecosystem for developers who may just wish to concentrate on building a single dApp, instead of an entire blockchain.

Potential use cases for Ontology range from the sharing of medical records in the healthcare sector, to transactions in the automotive industry such as insurance payouts or car rentals.

Ontology also has two native tokens - ONT and ONG - that serve different functions within the ecosystem.

---
What's the difference between Ontology ONT and ONG tokens?

Holding ONT tokens allows the Ontology community to have their say on future proposals regarding protocol changes. ONT holders can also stake their ONT tokens to help secure the network, and for this they are rewarded with ONG - Ontology Gas.  

In this way, users of the Ontology blockchain are incentivised to participate in securing the network, as they can then use their ONG rewards as a way of negating the cost of transaction fees.

For the latest ONG reward rates, visit the Exodus status page and scroll down the list of Exodus-hosted assets until you find Ontology.

Wallet users can easily stake ONT in the Exodus Ontology Wallet, for regular rewards in ONG.

---
Ontology coin news: ONT ID progress

The Ontology product suite has 5 core offerings: the OScore credit scoring service, the Wing.finance credit-based lending product, the SAGA decentralized data exchange, the ONTO wallet, and the ONT ID decentralized identity solution.

ONT ID is undoubtedly Ontology's biggest claim to fame, and it can be used across Ontology's entire product suite, as well as on the Ethereum network, Polkadot, and Binance Smart Chain.

Ontology's decentralized identity framework allows a self-sovereign system of identity ownership and authenticity. To put it simply, this means that both normal users and businesses are able to be in complete control of their digital identities, without sacrificing user convenience.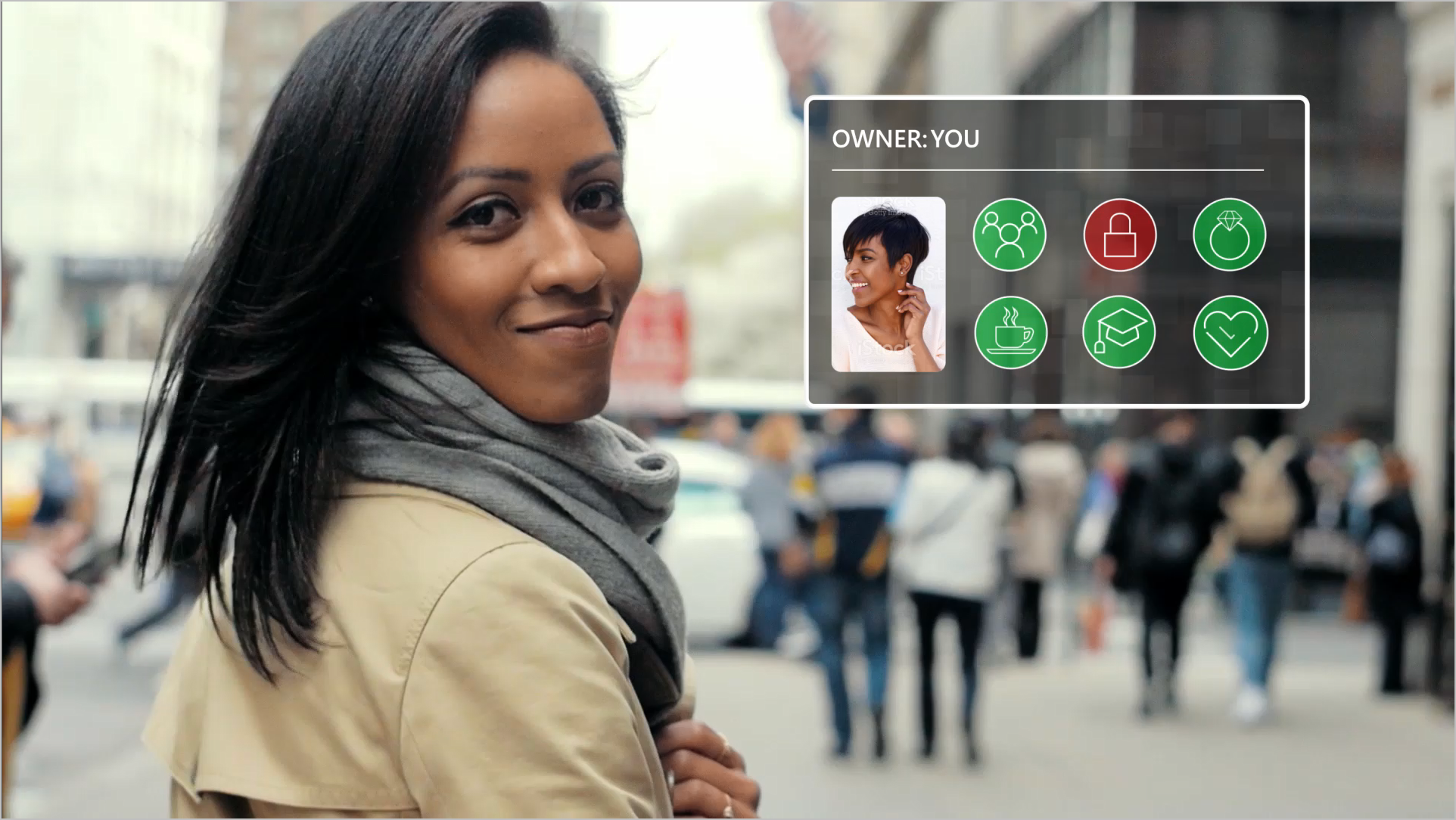 Every internet user knows the frustrating feeling of having to log in and out of different accounts from one website to the next. Decentralized identity solutions take us one step closer to a future where we don't have to manually update our privacy and data collection agreements on every separate site we browse on, or manually perform account sign ups multiple times per day.

There are some apps on the market that streamline this process already, but with a decentralized identity solution, we can also have this convenience without having to expose our data to the privacy risks that come as standard on the internet 2.0 model.

ONT ID is built to keep user data in the hands of the users themselves. In order to release or utilise personal data, users must cryptographically sign an ID verification using their private keys. A retail outlet could for example have blockchain-verified proof that a person is over 18 years of age, without needing to have access to that person's name or date of birth.

Could ONT ID become the main cross-chain Universal Identity of the crypto space? Projects such as Civic (built on Ethereum) and Cardano are also competing to provide decentralized identity solutions in the digital age.

Ontology's ability to connect with diverse public blockchains may just give ONT ID the edge in this race, as the team is planning on extending the identity solution to more protocols in 2021, as well as enhancing Ontology suite products by connecting to the Ethereum Virtual Machine ecosystem, which will open the project up to collaboration with a huge number of developers, and allow for faster block production speeds.

---
Ontology update 2021

With the advent of Covid-19, there has been a spike in the number of people not only working from home, but using the internet to manage every aspect of their lives. Obviously, there has never been a better time to introduce a robust yet accessible digital identity solution.

But what other important developments are happening on Ontology in 2021?

Equally huge is SAGA, a decentralized data marketplace between data providers and data consumers, where data is traded in a trusted way. The platform already hosts a huge amount of data, and the team will be looking to use this data to entice new ecosystem partners in 2021.

Ontology has also jumped into DeFi the scene, offering OScore - a unique credit scoring solution to help protocols manage user risks.

This is another Ontology product that is being adopted by other chains in 2021, probably because it brings some much needed transparency and accountability to a space where bad actors have been getting away with scams for way too long.

OScore's reputation-based credit system could be a much-needed alternative to the ubiquitous DeFi lending model of over-collateralization, where users need to already have more money than they want to lend.

Ontology has already had a productive 2021, with the onboarding of industry partnerships happening slowly but surely through the first half of the year, and the project now boasting over 175 ecosystem partners.

Overall, the Ontology team seem to have avoided the crypto hype train, and have instead been busy building a well-integrated hub of decentralized products for which there is a real need.

For more Ontology coin news, you can follow the project on Twitter.
This content is for informational purposes only and is not investment advice. You should consult a qualified licensed advisor before engaging in any transaction.