Cryptocurrency first gave us the Initial Coin offering (ICO), followed by the Exchange Offering (IEO) and NFT Offering (INO). Now, say "hello" to the ILO – Initial Litigation Offering.
An ILO is a novel way to crowdfund the cost of a lawsuit by issuing security tokens. If the party wins, so do the investors.
The creation of the world's first ILO was motivated by a David vs. Goliath case filed in 2020. Now that it has significantly exceeded its financing goal, the trial can go forward. Read on to learn how an ILO works.
---
The Lawsuit
The crux of this test case is that a California hemp cultivator alleges its crop was illegally destroyed and is seeking damages. Founded in 2016 by Indiana physician Dr. Trent Jones, Apothio LLC is involved in the cultivation, medical research and commercialization of industrial hemp, specifically medical applications of cannabidol (CBD) oil.
The company maintains a large hemp field and extraction plant in Kern County, California, near Bakersfield. Although a 2018 California farm bill legalized the production of industrial hemp, Kern County agents allegedly bulldozed Apothio's crop in October 2019 without providing any prior notice.
Apothio decided to sue for damages, engaging the esteemed New York legal firm, Roche Freedman LLC, which in April 2020 filed a lawsuit against Kern County, the Kern County Sheriff's Office, the California Department of Fish & Wildlife and others in the U.S. District Court. Their complaint cites violations of several federal and state civil rights laws and seeks $1 billion in damages.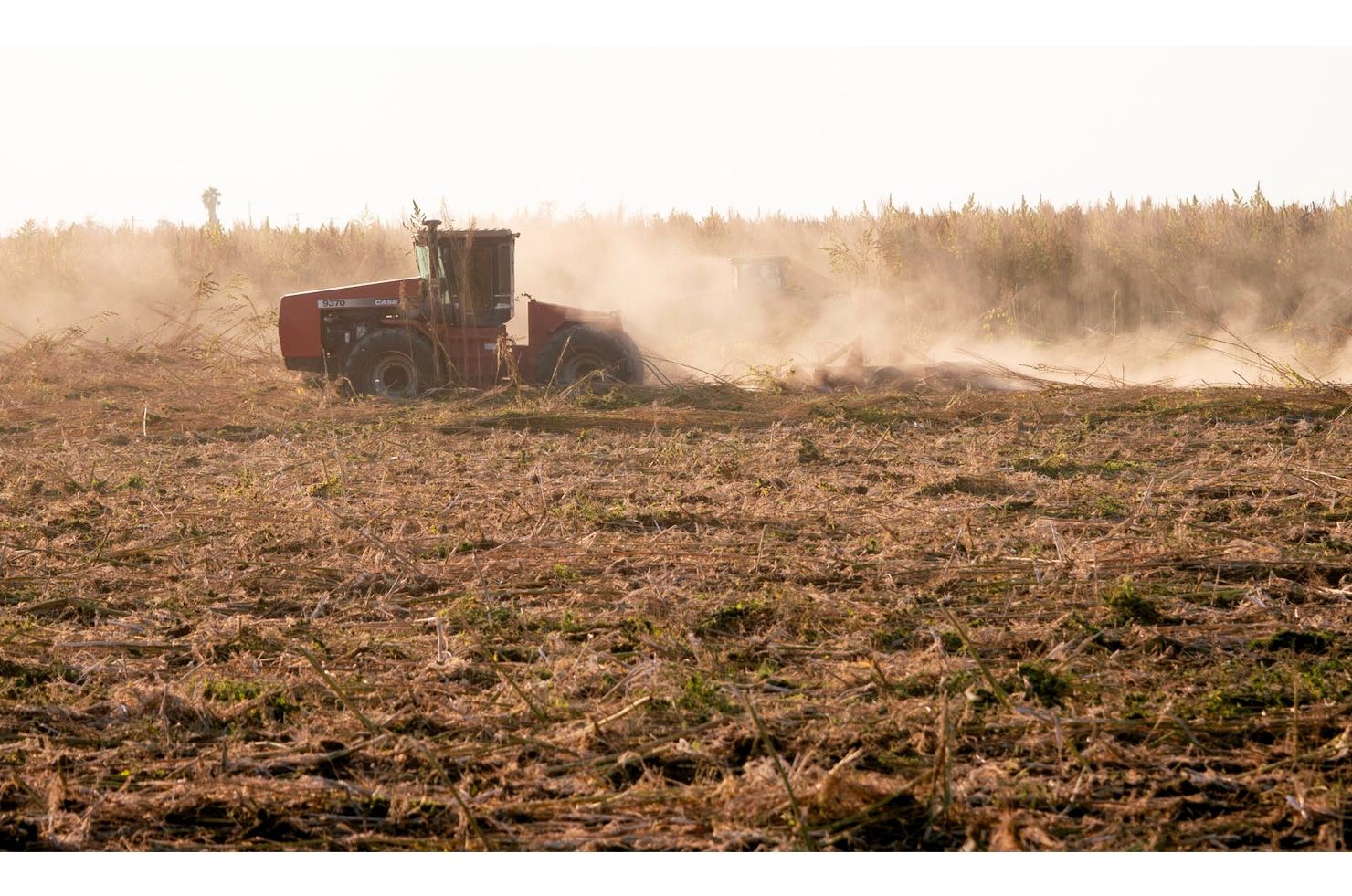 ---
Traditional Litigation Funding
Civil litigation can be prohibitively expensive, especially when an individual or small business seeks a significant damage award against a defendant with deep pockets. To cover all the required legal fees and expenses, a plaintiff lacking the necessary financial resources can turn to a specialized litigation funder.
In return for providing capital to finance the prosecution of a case, a litigation funder receives a portion of any settlement. It runs the risk of receiving nothing if the plaintiff loses or the defendant declares bankruptcy, so litigation funders will typically receive much more than they provide.
---
ILO Crowdfunding
To raise the $250,000 needed to proceed with this case, Apothio and its attorneys turned to an innovative strategy made possible by blockchain technology: an Initial Litigation Offering. ILOs take advantage of Regulation CF in the U.S. 2012 JOBS Act that permits private early stage businesses to crowdfund up to $5 million from American citizens, regardless of their personal wealth.
Specifically, Roche Freedman has partnered with Avalanche blockchain developer Ava Labs and investment platform Republic to launch a new venture, Ryval. Launching in 2022, Ryval bills itself as "the stock market of litigation financing."
Its goal, according to Roche Freedman founding partner Kyle Roche, is to "make the federal court system more accessible for all… [making] lawsuits happen that maybe might not have happened."
Anyone who can pass a KYC check can provide funds representing a stake in a lawsuit's outcome. In return, Ryval issues security tokens on the Avalanche platform that are associated with that specific case. Avalanche was chosen because of its claims to the quickest smart contract finality time and the most validators of any proof-of-stake protocol.
These tokens may be freely traded on Ryval's exchange, other exchanges that might decide to carry them, or peer-to-peer. When the lawsuit is eventually settled, Ryval will redeem the tokens from a proportion of the settlement awarded.
A minimum purchase of $100 is required. Most investors are limited to $2,200 in tokens, which are locked for one year. Accredited investors have no investment limit, and they can trade their tokens immediately.
The ILO comes with substantial risk. If the suit is dismissed with prejudice, investors receive nothing. On the other hand, a win for Apothio for the full amount could earn token holders 200–350 percent of the amount staked, depending on how long it takes.
---
Going Forward
Using an ILO to finance a civil lawsuit is such a new concept that many people remain suspicious. Nevertheless, Apothio's effort has so far been successful, raising well over the $250,000 required to move the case forward. As of January 2022, it's still possible to participate. Full details are available on the Republic website.
Roche Freedman founding partner Kyle Roche said on Twitter that ILOs can "promote greater access to litigation funding instruments and make the justice system more accessible to all."
He acknowledged that many investors would prefer an award model offering a higher return in the event of large settlements. He also said that Roche Freedman is working with Ryval to make more extensive case data available to the public, including the same analytical tools used by attorneys.
As with many civil lawsuits, a verdict could be several years away. If Apothio eventually prevails and investors earn a handsome reward, it will provide a strong incentive to finance future cases in the same way.
This content is for informational purposes only and is not investment advice. You should consult a qualified licensed advisor before engaging in any transaction.