Decentraland and its MANA token was the first project to create a decentralized universe on the blockchain. At first, Decentraland was only popular with a small community of crypto enthusiasts. Then, Facebook's announcement about their name change to Meta introduced tens of millions of people to the metaverse for the first time, and all that attention has been great for business.

With so many metaverse projects now going live, many people are asking which metaverse coins have the most potential in 2022. In this article we'll look at the top trending metaverse coins, and why they could be a great investment to have in your portfolio.

---
Star Atlas
Star Atlas has a pair of tokens, ATLAS and POLIS, and these could be two of the top metaverse coins this year. The Star Atlas metaverse game, which runs on the Solana blockchain, takes place in 2620. Players use the ATLAS utility token to purchase items that can help them mine resources, build fortresses, and fight other players in the game. Star Atlas is one of the most ambitious blockchain-based games with a huge, custom made metaverse and inbuilt economy.

The easiest way to acquire the POLIS governance token is to buy it directly from the Star Atlas team. In addition to granting governance rights regarding game management, POLIS is also used for voting within virtual cities, and can be stored in Exodus!

---
Wilder World
Wilder World is one of the most ambitious metaverse projects to date, and the WILD token could be one of the top trending metaverse coins in 2022. The creators of Wilder World describe their universe as a, "5D metaverse built on Ethereum."

What that means in practice is that players can live in massive virtual worlds and purchase a wide variety of in-game items, from condos and farmland to cars and clothing. All purchases are represented as NFTs, so players have full property rights.  

The project has a photorealistic design that uses the Unreal Engine, one of the best graphics engines that money can buy. As graphics technology improves so will Wilder World, especially better VR and AR performance.

Wilder World's first major design project is Wiami, a full-size replica of the city of Miami. That's just the beginning though, as Wilder World will eventually contain hundreds of worlds and thousands of unique cities. It's an incredibly ambitious project which far exceeds the scope of most other metaverse universes currently on the market.

Despite its ambitious vision the WILD token, which grants voting rights and profit-sharing to investors, has yet to take off, especially when compared to the marketcaps of Decentraland's MANA token and Sandbox's SAND token. Despite Wilder World being one of the most ambitious metaverses, very few people appreciate this project's potential upside.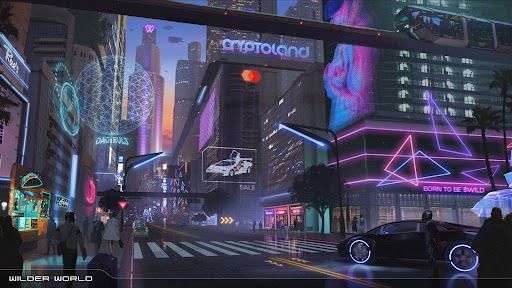 ---
Illuvium
Introduced in 2020, Illuvium was one of the top metaverse coins in 2021, and it's looking like it could stage a comeback in 2022. From a starting price of just $68 the ILV token traded as high as $1,985 in December of 2021, and has since dropped significantly at the time of publication. That kind of price action shows how highly the token could be valued, so long as Illuvium continues to grow its decentralized universe.

Illuvium is an open metaverse that uses RPG-style gameplay. Players can hunt creatures called Illuvials and if they capture a creature they can take ownership of it in the form of a NFT. Although the game is secured by Ethereum, it uses the Immutable X layer two scaling solution to reduce transaction fees. Being based on Ethereum gives Illuvium an advantage, since the Ethereum ecosystem has the largest NFT markets in the world.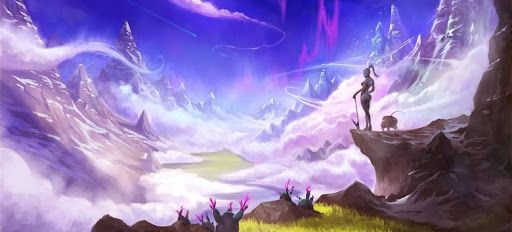 ---
Honorable mentions
Here are a few of the runner ups that are deserving of a mention.

Metahero

Metahero uses 3D scanners to create NFTs out of real-world items. Users must pay for scans with the HERO token, which could drive up the token's price if more people start to join the Metahero universe.

High Street

High Street's HIGH token was recently listed on Coinbase, which is often a positive sign. Designed as a platform for brands to launch new products, according to their website, "Highstreet's limited edition marketplace is the perfect launchpad for brands to enter the metaverse."

The market uses bonding curves to sell products, which means there's always liquidity for buyers and sellers. Should enough people start to use this metaverse shopping platform, it could have a positive effect on HIGH, the project's primary currency.
This content is for informational purposes only and is not investment advice. You should consult a qualified licensed advisor before engaging in any transaction.