---
What is Gas Coin?
What is Gas coin (GAS)? GAS is the cryptocurrency that users pay to use NEO, a China-focused blockchain platform that wants to become the backbone of the emerging digital economy.
While Bitcoin, the first application of blockchain technology, focused on payments from person to person ("Blockchain 1.0"), NEO and other platforms like it, such as the popular Ethereum, aim to take blockchain beyond just payments ("Blockchain 2.0").
Through the use of smart contracts, or self-executing computer-coded contracts, Blockchain 2.0 platforms like NEO want to enable new blockchain use cases like the following:
Digital assets (e.g. making your house an easily tradable digital token)
Secure digital identities (e.g. show verification proofs of your identity and not actual ID like passports, which can fall into the wrong hands)
Smart contracts (e.g. instead of relying on a middleman like Uber taxi app, have smart contracts automate matchmaking and payments, resulting in cost savings for both drivers and passengers)
Unlike similar networks, such as Ethereum, which use Ether as gas to pay for network usage, NEO has a two token system: NEO and GAS.
NEO gives holders the right to vote on network proposals, which could include things like upgrades to the network. It also gives holders the right to earn passive GAS income through NEO staking.
On the other hand, GAS is used to pay for network usage, such as executing smart contracts.

Nevertheless, you might be thinking, what's so special about Gas coin? After all, there are other similar crypto assets that do the same thing like Ontology gas (ONG).
While ONG and its sister crypto Ontology coin are both impressive in their own right, the significance of GAS is that it powers NEO, which has been called the "Chinese Ethereum".
At the moment, Ethereum is by far the most popular smart contract platform, but NEO is one of its more prominent competitors.
While NEO does indeed have innovative technology features, such as the usage of familiar programming languages, fast transactions, and formalized on-blockchain governance, perhaps its most standout feature is its strong roots in China.
NEO's parent company, Onchain, has worked on a lot of important Chinese blockchain projects, which makes NEO and its ecosystem, including GAS, more formidable than those of teams with ideas but not much real world experience.
For instance, in 2016, Onchain worked with Microsoft China to improve the legal legitimacy of digital signatures using the transparency and irreversibility benefits of blockchain. Onchain has also worked with Alibaba (Chinese Amazon) on blockchain-based email solutions.
For these accomplishments as well as others, KPMG, a "Big Four" accounting firm, named Onchain one of its top 50 Fintech (financial technology) companies in China.
It was also rumored that the Chinese government contacted Da Hongfei, Founder and CEO of Onchain, for guidance on blockchain and cryptocurrencies before China banned initial coin offerings (ICOs) and cryptocurrency exchanges in 2017.
When you take all of this into account and combine it with the fact that Chinese President Xi Jinping himself has come out and said that China must take the lead in blockchain technology, NEO and GAS could indeed form two significant pillars of our increasingly digital global economy.
If NEO and GAS gain traction in China (~1/5 people on this planet live in China), let alone the rest of the world, supply and demand dictates that cryptos like Gas coin will become more valuable.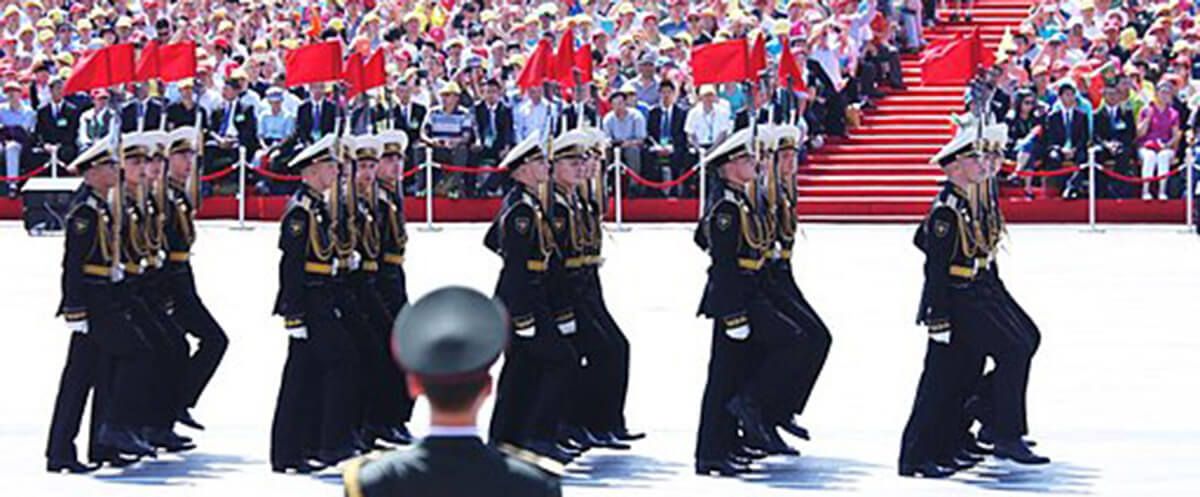 ---
How to Mine NEO Coin (Earn Passive GAS Income)
While owning NEO does grant governance rights to what could be a very important technological platform in the coming years, the Onchain team decided to add an additional incentive for people to use NEO: passive crypto income in the form of GAS.
All NEO holders automatically earn GAS for holding NEO in a NEO wallet that supports NEO staking. Currently, holding NEO pays an annual GAS "interest" of 1.66% when you hold and stake 100 NEO.
For comparison, the average US bank savings account pays annual interest of 0.06% (~28 times less than NEO staking!).
Moreover, considering that setup is minimal (as opposed to having to submit ID and so on with a bank account) and that there's nothing like an account minimum or monthly fees, earning GAS with NEO isn't a bad deal!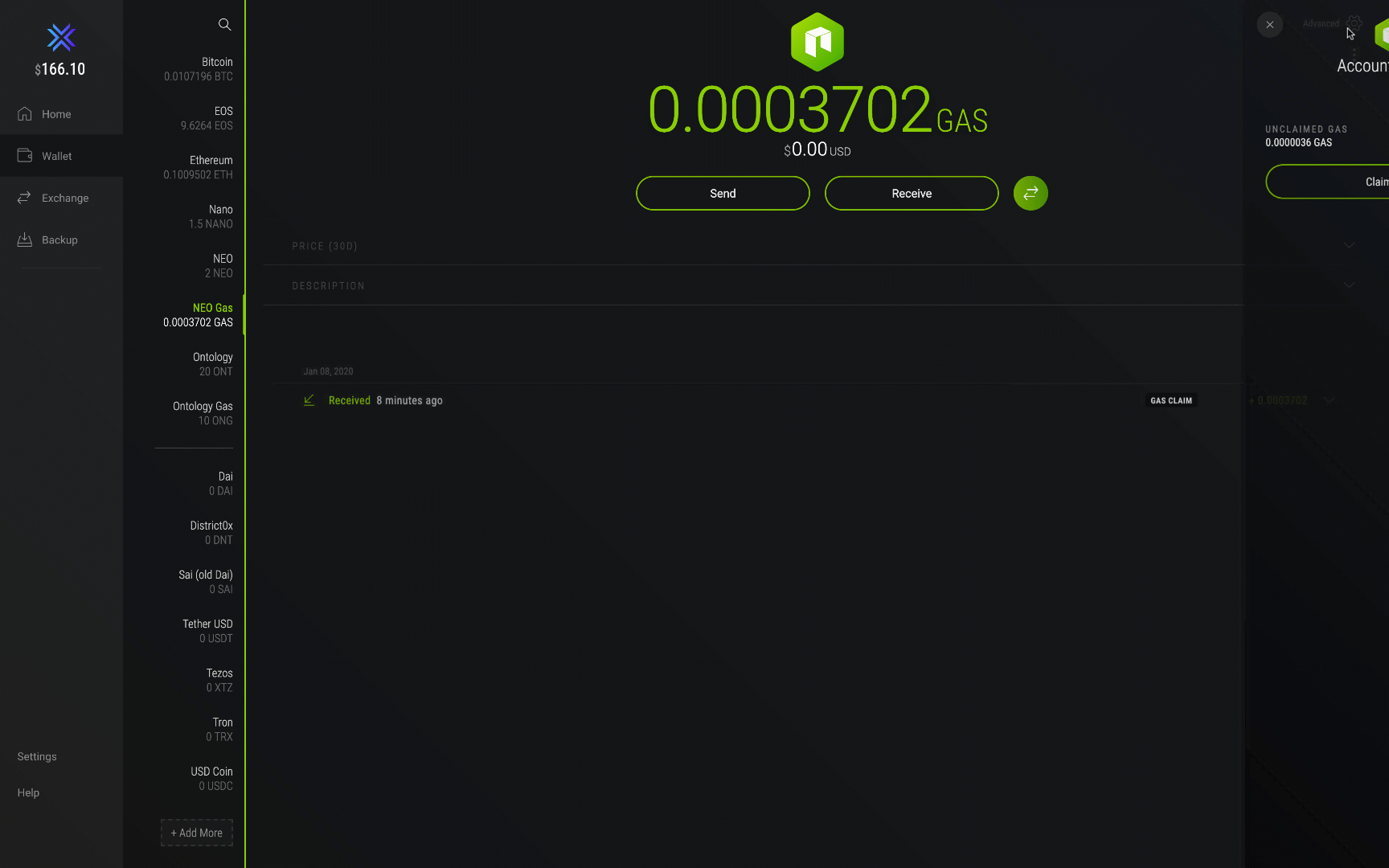 Though it's good to note that GAS distribution slows down over time. In other words, it's easier to get GAS by holding NEO now than it will be later on. This is because as the NEO ecosystem matures, the system is designed to release less and less GAS to NEO holders. Therefore, if you're an early adopter, you benefit more.
The Gas coin release schedule is based on the NEO block height, or how many NEO blocks (groups of NEO transactions that collectively form the NEO blockchain) there are:
Block 0 - 2,000,000: 8 GAS per block
Block 2,000,001 - 4,000,000: 7 GAS per block
Block 4,000,001 - 6,000,000: 6 GAS per block (Current distribution rate is 6 GAS per block)
Block 6,000,001 - 8,000,000: 5 GAS per block
Block 8,000,001 - 10,000,000: 4 GAS per block
Block 10,000,001 - 12,000,000: 3 GAS per block
Block 12,000,001 - 14,000,000: 2 GAS per block
Block 14,000,001 - 42,000,000: 1 GAS per block
After block 42,000,000, all 100,000,000 GAS will have been distributed to NEO holders. From then on, NEO holders will receive GAS that NEO network users spend to use the NEO network.
Therefore, since it's easier to get GAS now, it might be a good idea to get started early if you believe in the NEO/GAS ecosystem the same way Bitcoin early adopters started early with Bitcoin.
---
NEO Coin Calculator
If you're looking for a way to calculate your potential GAS gains from holding NEO, NEOTOGAS will give you a good estimate.
---
Where to Buy NEO Gas
Want to just buy Gas instead of buying and staking NEO to earn it?
If you already have some cryptocurrency, you can use Exodus to exchange for GAS cryptocurrency (mobile tutorial). Best of all, you can exchange right away, since you don't have to waste time creating an account. Just download Exodus and you're ready to buy GAS!
If you don't have any crypto to use with the Exodus exchange feature, you can use a centralized exchange, such as Coinbase or Binance, to purchase crypto with your local government currency, such as the dollar, euro, or yuan.
Some centralized exchanges might allow you to buy GAS directly with government money. If not, you'll have to buy popular cryptos like Bitcoin or Ether before exchanging for GAS on a centralized exchange or Exodus.
To receive crypto from a centralized exchange in your Exodus wallet, see our tutorials for receiving crypto on desktop and mobile.

---
How to Store GAS
If you're looking for a good wallet to store only NEO and GAS, the official NEO GUI wallet is available for Windows, while the CLI (command line interface) wallet is available for Linux and MacOS as well. However, the CLI wallet will be difficult to use for non-technical users.
For mobile, O3 Wallet supports NEO, GAS, ONT, ONG, and assets based on the NEO and ONT blockchains.
If you don't want to download a separate wallet just for your GAS, Exodus crypto wallet supports GAS and 100+ other crypto assets.
Other features include:
Focusing on premium design and ease of use
Allowing you to exchange cryptos right from your wallet - without creating an account!
Giving you the ability to sync your wallet between desktop and mobile
Having 24/7, fast human support if you ever need help
---
Gas Coin Market Cap
For the current GAS Coin market capitalization (GAS in circulation x GAS price), check Coinmarketcap.com.
---
Gas Coin News
For the latest GAS news, be sure to check the official NEO project website at neo.org.
---
Gas Coin Reddit
For social discussion of Gas Coin, you can check the NEO subreddit (GAS doesn't have its own subreddit).
---
Conclusion
While many crypto projects died off in the bear market (when asset prices were down), NEO has survived and shown that it's here to say. Aside from its innovative features and ties to the Chinese market, NEO recently opened an office in Seattle, USA, which is also home to major tech companies like Microsoft.
In fact, NEO hired a former Microsoft Managing Director John deVadoss to run the new office. deVadoss helped build Microsoft Digital from zero to half a  billion dollars of revenue worldwide.
He wants to use his experience in building developer communities to make NEO the most developer-friendly platform for blockchain developers. After all, if there's no one to build the decentralized applications, how will the platform grow?
If you're as excited as we are for the growth of GAS and the NEO ecosystem, download Exodus to get started with GAS today!
This content is for informational purposes only and is not investment advice. You should consult a qualified licensed advisor before engaging in any transaction.