The current war in Ukraine has given cryptocurrency the opportunity to prove it's as uncensorable and unstoppable as its proponents have long claimed.

In the past week, the Ukraine government solicited crypto donations, a major US exchange gave US dollars to every Ukrainian account holder, and many private groups have raised digital donations.

---
Ukraine government asks for crypto…
On February 26, the Ukrainian government's official Twitter account (@Ukraine) posted a series of pleas for cryptocurrency donations, specifically Bitcoin, Ether and Tether. The original Twitter messages were later deleted for unknown reasons, but not before they were shared by Vice Prime Minister Mykhailo Fedorov and Ukrainian diplomat Olexander Scherba. The Cryptotips website also published detailed instructions for making donations, as well as the wallet addresses.

Questions initially arose as to whether the tweets were authentic, as Russia has been staging an ongoing program of cyberattacks, including on Ukranian banks. Ethereum founder Vitalik Buterin cautioned people not to send donations without getting additional verification. However, he later recanted, saying he had received additional confirmation of the veracity of the request and the crypto addresses provided.

Minister Fedorov, also Ukraine's Minister of Digital Transformation, confirmed that the requests were real. He told The Block in an email, "The communications channels of the Ministry of Digital Transformation of Ukraine and Minister Mykhailo Fedorov are secure. We are not hacked."
As of March 1, the Ukraine Bitcoin wallet address has received over 8,498 donations totalling approximately BTC 188 ($8.1 million). Ukraine is also receiving donations in other cryptocurrencies, such as ETH and USDT, and donations so far are believed to have totalled more than $37 million.

Kuna, a major Ukraine cryptocurrency exchange, reported a recent dramatic surge in customer activity, with trading of Bitcoin and altcoins surging. Since February 24, Ukrainians can no longer exchange foreign currency, and ATM withdrawals are limited, making crypto an attractive alternative.

According to Illia Polosukhin, Ukrainian cofounder of NEAR Protocol, the dollar-pegged Tether stablecoin is particularly popular, in part because Ukrainians are used to working with US dollars as a reserve currency. But recent demand has been so high that on February 26 it was trading at the equivalent of US$1.10.

---
and the world answers
The world's response has been remarkable, with private citizens and organizations jumping at the chance to help the first European nation invaded since the Second World War.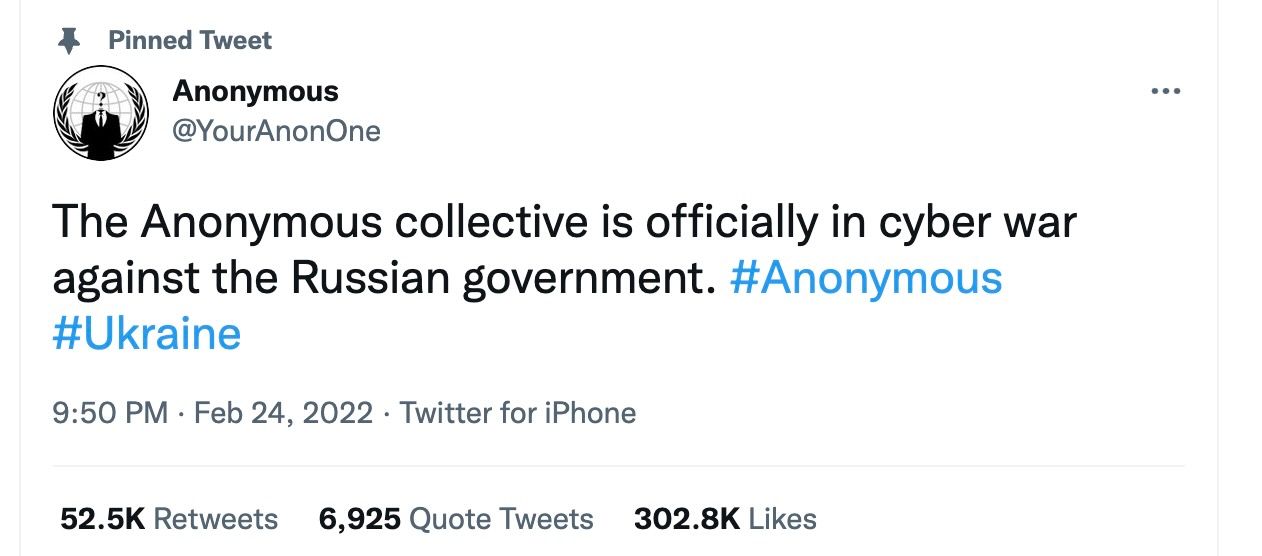 FTX CEO Sam Bankman-Fried posted on his Twitter account that the exchange had deposited $25 in every Ukrainian account on February 24. Cryptocurrency data provider Kaiko reported that Tether trading volume that day was $290,000, the highest since October 2021.

RELI3F, a humanitarian aid initiative created by several NFT and Web3 artists, issued an NFT series to raise money "to support the people of Ukraine." The Stacks blockchain also launched a charity NFT mint called The Ghost of Kiev.

Even dissident Russians are chipping in. Pussy Riot member Nadya Tolokonnikova recently announced the creation of UkraineDAO, to "use the power of Web3 tech and community to raise funds."

---
Ukraine's embrace of crypto
Ukraine's government and citizenry have demonstrated a firm crypto-friendly stance. The 2021 Chainalysis Global Crypto Adoption Index rated Ukraine as the largest cryptocurrency adopter in Europe and fourth in the world (the US was eighth). In September 2021, the Ukraine government passed legislation that explicitly legalized cryptocurrency, and the newly-formed Ministry of Digital Transformation began recruiting tech start-ups, including the crypto sector.

Ukrainian NFT artist Artyom Fedosov (aka @usleepwalker), currently living in Kazakhstan, said on Twitter recently, "My Ukrainian credit cards don't work anymore. All my savings are gone. Crypto is the only money I still have, and today I can say without exaggeration that $BTC, $ETH, and #NFT are going to save my life while I can't come back home."

So far, overall donations have been modest, nowhere near enough to keep Ukraine's economy running in the face of an extended Russian siege. But this might be just the beginning of a larger flood that puts crypto into the hands of every Ukrainian citizen, giving them the chance to continue paying for food, medicine and shelter.
This content is for informational purposes only and is not investment advice. You should consult a qualified licensed advisor before engaging in any transaction.